Overcoming Business Disruption
March 26, 2021
As a business owner, you may at some point experience construction work in the vicinity of your premises.
This can benefit your business greatly in the long term, such as through improving the surrounding area, creating a more pedestrian friendly environment, or improving access. However, the construction phase itself can reduce the foot traffic and revenue in your business, which can put a temporary squeeze on your cashflow.
If your business is soon to be disrupted by construction, these tips may alleviate some of the impact on your business.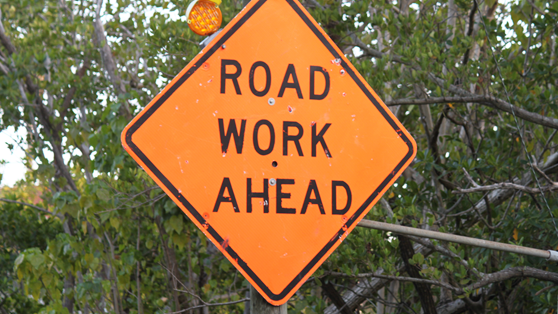 Keep Track Of Upcoming Projects In Your Area
A great first step is to open a channel of communication with your local government authority and get to know their local economic development managers. Through this, you can be first in line to know about upcoming projects and how the LGA can support them during the construction phase. In addition, if you see a project coming up in the future, it can give you ample time to prepare for disruptions and put money aside for any dips in revenue.
Invest In Your Marketing Budget
Ramp up your marketing efforts over the construction period to remind customers that you are open and that you want their business. It would be wise to create a mailing list that provides your customers with useful information such as how to access your business and where they should park. You may also need to invest in creating additional signage to be noticed amongst the construction work. A large part of staying afloat over the construction period will be getting customers to keep coming back to your business.
Keep A Positive Demeanor
As frustrated as you may be with the disruptions, it is always best to put on a positive front for customers. If customers are only hearing about the negative impacts of the construction such as restricted access, lack of parking, and noise, they may decide to opt to visit one of your competitors. Similarly, customers may be supportive of the construction project and may be put off by the negativity.
Alter Your Product And Service Delivery
If your business heavily relies on foot traffic, any disruptions to access due to construction work may put a dent in your business' revenue. During this time, it would be wise to develop new ways of reaching your customers. Your business could achieve this by creating an online storefront or delivering services online and over the phone where possible. If applicable, your business could also benefit from offering a delivery service so that customers do not need to worry about coming to you.
Reducing Expenses
If you experience a drop in revenue during the construction phase, it may be best to reduce expenses where possible over this period. This could include requesting that permanent staff take annual leave over the construction phase or reducing the hours of casual staff. You could also seek to reduce expenses by restructuring any existing debt or lines of credit with your financial institutions. Through this, you may still be able to maintain a positive cashflow during a revenue slump.
Whilst construction work can be a headache for nearby business owners, the best way forward is to find ways to overcome the disruption during this period.
Whilst construction may create some short-term losses, the construction work has the potential to improve the value of your business in the long-term.
Contact Us
Fremantle Headquarters
Wesley Central.
2 Cantonment Street,
Fremantle WA 6160
(Level 1, Behind The Church)
PO Box 1616, Fremantle WA 6959
---
Get In Touch
Want to get in touch with us? Great…we're all ears.