How To Create A Marketing Plan
October 2, 2020
A marketing plan should be the engine that powers, steers and grows the success of your business. A marketing plan is essential to identify everything from who your target clients will be, how to reach them and how you will make those all-important sales come in.
However, if you have never drafted a marketing plan before, it can be tricky and confusing to know where to start.
Regardless of what type of business you have, the best first step is to use a template to get you started. Download our free Marketing Plan Template to use.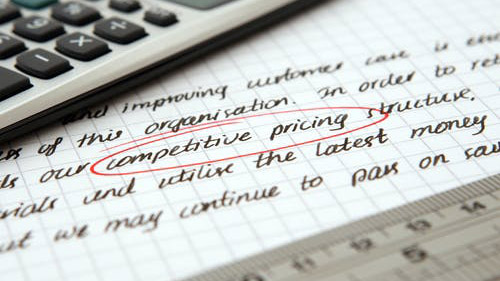 Step 1: Know Your Business
You needed to do this exact same thing when working on your business plan, so this first step shouldn't be too difficult. If you need help with this step, please refer to our blog.
Think of this first step as your opportunity to provide a general overview of your current business operations. How long have you been up and running? What is your business structure? What is our business mission and vision? What is your unique selling position (USP)? Do you conduct business online or through a storefront? What sorts of products and services do you offer?
Some businesses also choose to do a SWOT analysis—which details your strengths and weaknesses. This identifies any opportunities for growth and threats that could hinder that progress.
Step 2: Determine Your Target Market
'Target market' is likely a phase you have heard many times before. And for good reason, knowing who your customer is will help when identifying marketing tactics and strategies.
In this section of your marketing plan, you should list anything and everything you know about your ideal customer. Start of with basic demographics such as gender and age. Then dive deeper in their behaviours, decisions, pain points and where you can reach them.  You can use our Customer Persona Template to make the process easy.
Step 3: Examine Your Competitors
No matter how niche your business is, chances are there are already businesses out there doing something similar to yours. This is something every business owner deals with. Being armed with knowledge about your competitors will be helpful to differentiate yourself from them.
Start by thoroughly describing your product or service you offer to consumers. Using this, then explain how your product or service measures up to existing competition. What positions you as the one source clients or customers should turn to? What makes you different?
Your differentiator will then be leverage to effectively market your business.
Set 4: Set Goals And Outline Strategies
It's time for goals, goals and more goals! Depending on your current situation and ambitions, goals can range from large to smaller, bit size objectives. What objectives do you want to accomplish? Are there specific targets you want to hit?
Once you have outlined what goals you want to accomplish, it is time to detail the strategies you'll use to actually reach these objectives. Take each goal separately and list the action items directly underneath.
This allows you to see exactly what needs to get done to push yourself toward that accomplishment.
For example, if your goal is to gain 100 new followers on your businesses Instagram account. Your strategy could be actively posting three times a week, engaging with uses who are commenting on posts by similar, relevant accounts or even hosting an Instagram contest for our followers.
Step 5: Marketing Activity
Once your plan is done, you need to take action on it. You need to identify the tasks you need to do to put your business marketing in motion, both online and offline.
Some examples of online marketing can include:
Maintaining a website
Blogging
Sharing client stories success stories
Sending out newsletters
Active social media presence on one or multiple platforms
Paid advertising and SEO
Some examples of offline activities can include:
Branded print collateral
Attending networking events
Maintaining referral partnerships
Prints ads and direct mail
Workshops
To formulate your marketing plan action list, follow the same process for managing your daily tasks: take the end goal, and break it down into a series of single-step tasks that lead you to achieve your desired result.
Step 6: Monitoring Your Results
The last section of the plan outlines controls that will be used to monitor progress. Review the results after a certain period, this may be each month or quarter. Determine if the strategies and activity is meeting the goals. Modify where necessary.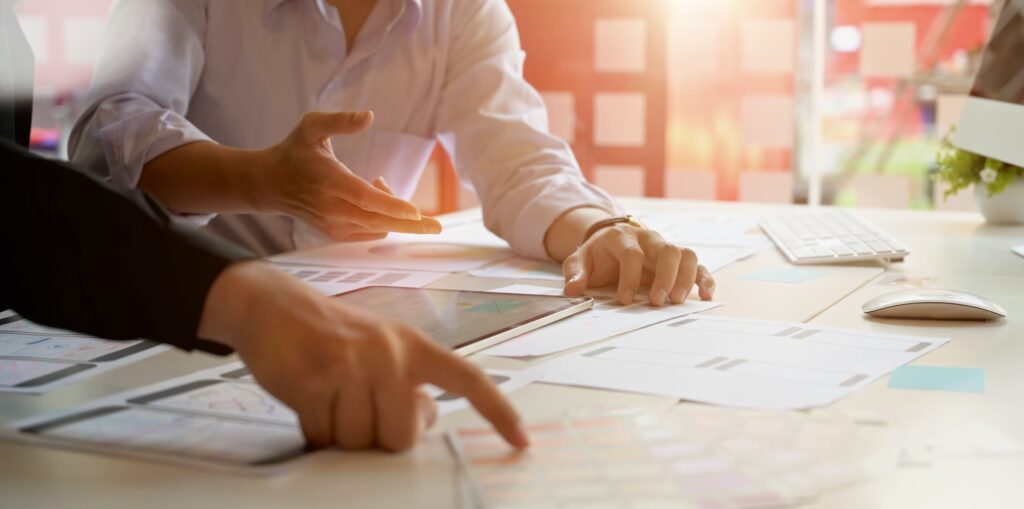 There you have it! These are the active steps you need to create a marketing plan for your business. You just need to put everything together. Feel free to use our Marketing Plan Template to help you get started.
Contact Us
Fremantle Headquarters
Wesley Central.
2 Cantonment Street,
Fremantle WA 6160
(Level 1, Behind The Church)
PO Box 1616, Fremantle WA 6959
---
Get In Touch
Want to get in touch with us? Great…we're all ears.