How To Choose The Right Social Media Platforms
March 12, 2021
With so many social media platforms out there, it might seem like the best way to get the most traffic is to be on every platform, right?
As a small business owner, it's likely you are already wearing many different hats every day and it can be overwhelming to think about maintaining a social media presence on every social media platform.
We believe small businesses should only be active on a few social media platforms. But how do you choose the right platforms for the best business results? Lets take a look at how to choose below.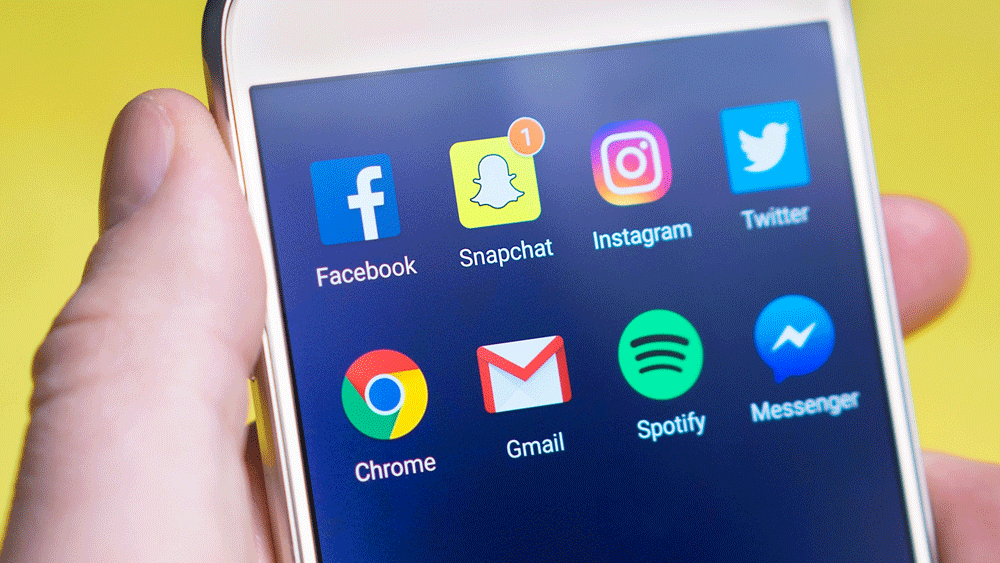 The Platform That Knows Your Audience
Knowing your audience inside and out is an essential step in order to pick the right platform to use. Begin with knowing the basic details of your audience. How old are they? What is their gender? Occupation? Pain points and challenges? What problem can you solve for them? Our earlier blog post on How To Create Customer Personas For Your Marketing will be able to help you break this down if you are unsure where to start. The more you understand your audience, the more you will understand their online habits and how they are likely to interact with your business online.
The Platform That Will Help You Achieve Your Goals
First things first, what are your goals for your social media marketing? For example, are you trying to build an audience? Do you want to generate new leads? Do you want to build a loyal community or develop stronger relationships with your existing customers? These goals are important to know so you can choose the best platform to help you achieve those goals. Once you have established this, it will be easier to select the platforms that just make the most sense for your business.
The Platform That Fits Your Style
To achieve a breakthrough on any platform, you will have to spend a huge amount of time using that platform every single day. Since much effort and time will be undertaken, it's important that you actually enjoy using it as well! If you are happy to spend some time understanding and learning the elements of it– then it sounds like an ideal fit for your business. Don't forget, you need to be on a platform that makes sense for you as well as your ideal customer.
Understanding The Benefits Of Each Social Network
Like anything, each social network has its strengths and weaknesses. Along with knowing your ideal customers and your business, you should also understand the benefits of each social platform.
Facebook: With over 1.79 billion users daily, Facebook is the third most viewed website in the world. Sitting just behind Google and YouTube. This platform is highly used by 18 to 49 year olds. Just about anything can be posted on Facebook, from images to videos and textual content.
LinkedIn: A platform for lead generation and customer acquisition, LinkedIn has 63 million unique mobile visitors each month. If you're a business-to-business company, then LinkedIn is for you. You can post images, videos, infographics, articles, blogs and PDFs to this platform.
Instagram: Instagram is a heavy graphics network-based platform, with a younger audience. With 1 billion users using the app every month, more than half of the global Instagram user population is younger than 34 years old. If your business is a creative outlet, then Instagram might be the right fit for you.
Twitter: If your business is fast-paced and ever-changing, Twitter will allow you to post breaking news, important messages, announcement and other up-to-date information. There are 1.3 billion accounts made. A great platform for posting textual content, like listicles, articles and quotes.
YouTube: Offering video-based content, around 500 hours of video is uploaded to YouTube every minute and 1 billion hours are watched on YouTube each day. YouTube is ideal for businesses that can offer DIY videos, tutorials and educational information.
Remember it will take a matter of trial and error to find what works best for your business.
When you are posting good quality content, learning, experimenting, testing and engaging you will inevitably grow your presence online.
Contact Us
Fremantle Headquarters
Wesley Central.
2 Cantonment Street,
Fremantle WA 6160
(Level 1, Behind The Church)
PO Box 1616, Fremantle WA 6959
---
Get In Touch
Want to get in touch with us? Great…we're all ears.