Earth Day: Highlighting Eco-Friendly Businesses
April 22, 2021
Today marks the 51st anniversary of Earth Day, which began in 1970 as 20 million Americans protested for greater protections for the planet. Much has changed since then as global warming has advanced more rapidly, and the theme for this year is "Restore Our Earth".
This theme aims to go beyond simply dealing with climate change and adapting to rising temperatures, but to restore the Earth to the state it once was through new processes and technologies.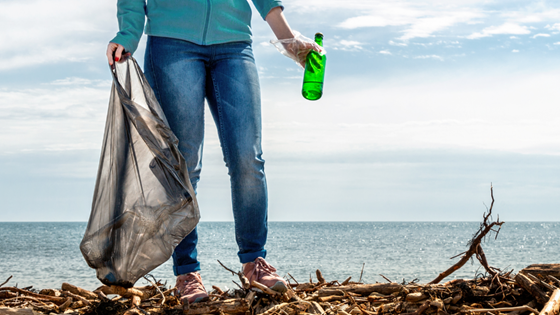 Approximately one billion people across the world will participate in Earth Day events and activities. These include river cleanups, rubbish pick-ups, planting trees and more. With the COVID-19 pandemic impacting some of these events around the world, there will be virtual events available such as lectures and documentaries.
On this Earth Day, we are taking the time to reflect on how some of our amazing NEIS businesses are working hard to reverse the effects of climate change. Small businesses are known for being innovative, and many are hard at work thinking up new processes and technologies to improve the environment.
Here are just a few examples of some of our NEIS participants who are doing great things for the environment.
Greenbatch
Greenbatch operates Western Australia's first plastic reprocessing plant converting plastic PET and HDPE waste into 3D printing filament for schools. Business owner Darren Lomman completed the NEIS program in 2020 with the intent to reverse an alarming fact – that by 2050 there will be more plastic than fish in our oceans.
Greenbatch includes both a processing side of their business and a not-for-profit arm called the Greenbatch Foundation. Through their Foundation, they have created a school recycling program, run a refund point for the 10c container scheme, and delivered an events program to recover plastic waste from festivals.
In addition to their recycling work, they operate a learning centre where schools and community groups can learn more about plastic recycling.
Greenbatch's mission is to engage, educate, and empower Western Australians into reducing plastic pollution and giving our plastic waste a new purpose.
Waxiwraps
Waxiwraps helps households reduce their single-use plastic waste by creating high quality and long-lasting alternative to cling wrap. Business owner Mary Jane started her business after collecting raw honey from a local beekeeper in Albany, WA, where she noticed an unused resource in pure beeswax.
They are 100% cotton and infused with a locally sourced beeswax, natural oil and gum blend. These wraps are unique as they use Western Australian beeswax, which is entirely chemical free as the bee populations are disease-free and the hives do not require chemicals or antibiotics.
Waxiwraps are flexible and self-adhesive nature allow you to make airtight covers over jars and bowls or cover sandwiches and produce to keep them fresh. These kitchen-grade food wraps last for approximately 12-24 months and can be composted or repurposed for gardening at the end of their life.
This business is going from strength to strength, with their beeswax wraps sold at markets and stores across WA.
Contact Us
Fremantle Headquarters
Wesley Central.
2 Cantonment Street,
Fremantle WA 6160
(Level 1, Behind The Church)
PO Box 1616, Fremantle WA 6959
---
Get In Touch
Want to get in touch with us? Great…we're all ears.