Marketing in the Midst of Coronavirus
April 8, 2020
Marketing can never stop. Even when a pandemic seems to be consuming everyone's attention, you still need to get your message out.
With the required response to COVID-19 upending normal business practices and trends, businesses of all sizes have been impacted by the rapid change in consumer behaviour.
There's no easy answer in terms of how to respond to this. However, there are some practical steps that all businesses can take to adapt, and possibly even thrive in a time of crisis.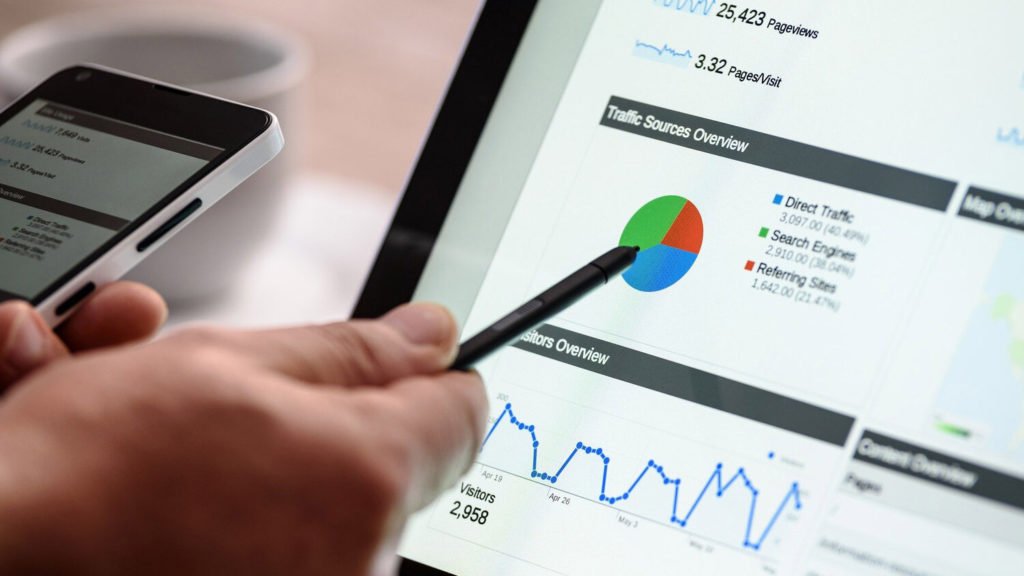 Re-Evaluating Marketing Campaigns
Perhaps that ad campaign, email newsletter or future blog article needs to be put on hold for a while. It's time to review what you have planned over the next few weeks and months to see if it's still appropriate. Blasting out marketing messages without consideration to the challenges your clients are experiencing right now, is unlikely to be effective.
Of course, your marketing needs to continue. But you need to contextualise why your message still matters in the current environment. What worked yesterday probably won't work today, let alone tomorrow. We recommend either rethinking your messaging to better fit with your current clients and customers or consider a different type of offer.
Start by activating all your digital touch points. To maintain both business continuity and to make it convenient for your audience to locate information they'll find useful right now.
Adjusting Your Business Delivery Model
Due to the government's decision to cancel social gatherings over the next few weeks, many companies have been forced to rethink the way they do business. The social distancing measures are likely to drive more people to shop online.
Retailers and other businesses can take proactive steps to prepare for this, which include:
Ensuring your website content is well-optimized for search;

Updating your Google My Business page with the most accurate, up-to-date information;

Improving customers website user experience to increase online conversions;

Exploring new paid advertising opportunities, including social media and Google ads;

Using video marketing to stand out in customers' crowded newsfeeds; and

Developing more engaging email marketing campaigns for your database.
Creative Alternatives To Live Events
The cancellation of in person events, conferences, workshops and trade shows saw many companies lose a major source of leads they count on. However, there are still plenty of opportunities to connect with prospects if you're willing to re-think your strategy.
Here are a few ideas to consider:
Repurpose your event as a video or blog and share it with everyone who planned to attend;

Invite conference speakers to re-purpose their talk as a video or guest blog post;

Present online webinars offering tips and advice on helpful, relevant, and engaging topics; and

Reach out to your media contacts with exclusive announcements.
While many businesses are seeing success with these alternatives, the planning phases on how and where you will promote, whom you will target audience will be and how you will measure success can make or break its value and return on investment.
Communicating With Customers And Clients
In a situation like this one, silence is not the ideal response. No matter who your customers are, they will expect to hear a proactive response, and this will be critical to retaining them as well. They'll want to know some basic information, this can include:
What your business is doing to keep the public and your employees safe;

How your services continue to be impacted, and what accommodations you're making for them; and

What they can expect from your business in the weeks to come.
Alert customers to new or existing online services through social media, sharing blogs, infographics, and videos containing helpful information across your digital channels.
Community Assistance
If your business has been affected, so has your local community and the communities surrounding your global facilities. How can your business lend a helping hand at the local level?
Think about how you might assist local relief organisations or at least be a reliable conduit of information about services available to each community. You might create a dedicated landing page on your site to share helpful resources, insights, advice and post regularly about relief services through your other digital platforms.
Remember, even if your clients aren't buying right now, you can remain at the top of their minds, by understanding their current and future needs and delivering value through challenging times.
If you'd like to speak with one of our experienced advisors about specific issues facing your business during COVID-19, you can book directly with us below.
Contact Us
Fremantle Headquarters
Wesley Central.
2 Cantonment Street,
Fremantle WA 6160
(Level 1, Behind The Church)
PO Box 1616, Fremantle WA 6959
---
Get In Touch
Want to get in touch with us? Great…we're all ears.