Improving Health and Safety In Your Business
April 1, 2022
Businesses are required by law to provide a safe working environment for their employees.
Maintaining a safe work environment will not only ensure you are compliant with the law, but it will also lead to less illness and injury, which supports productive and happy employees.
We have provided a list of tips you can start implementing today to improve the health and safety practices in your business.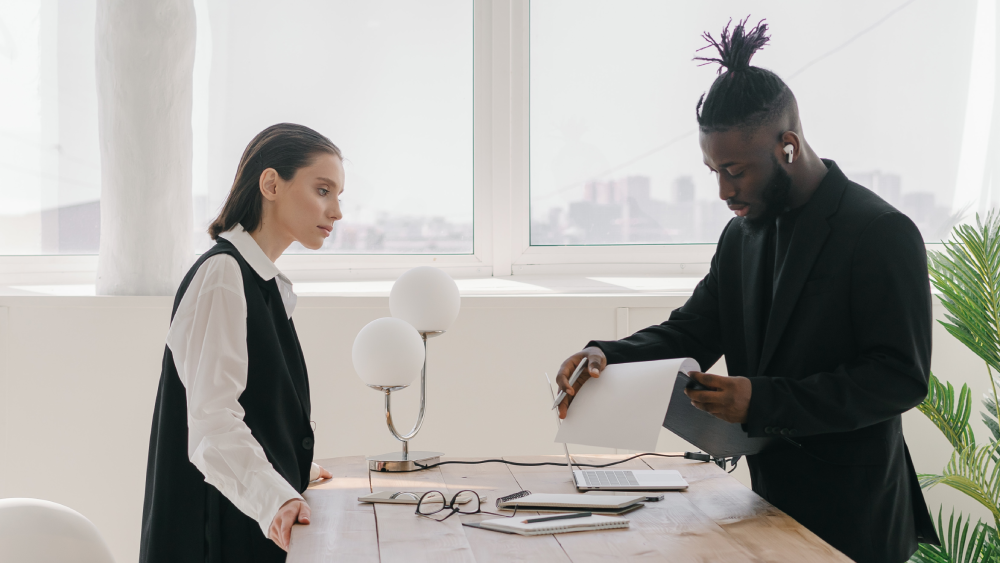 Provide Safety And First Aid Training
Your health and safety policies are only useful if your employees are regularly trained in them and safety documentation is always accessible. It may also be worth offering first aid or CPR training to employees, as there should always be at least one first aid trained employee and a fully stocked first aid kit on premises at any time.
Whilst you hope to never need this training, it could save a life in the event of an incident or injury.
Have An Open-Door Policy
Despite being the owner of the business, you may not be aware of every safety issue or risk that your employees encounter. It is important to talk about safety in the workplace often and encourage your employees to discuss any potential safety issues or risks they are concerned about.
By creating a culture of safety in your business, employees should feel comfortable addressing their safety concerns.
Keep Things Clean
Having a messy workplace can lead to an increased risk of accidents such as slips, trips and falls. It should be everyone's responsibility to maintain a tidy workplace, with employees cleaning up mess as they see it and as they go.
It is particularly important that emergency exit doors are never obstructed and there is a clear exit path, as it may stop employees being able to leave in an emergency.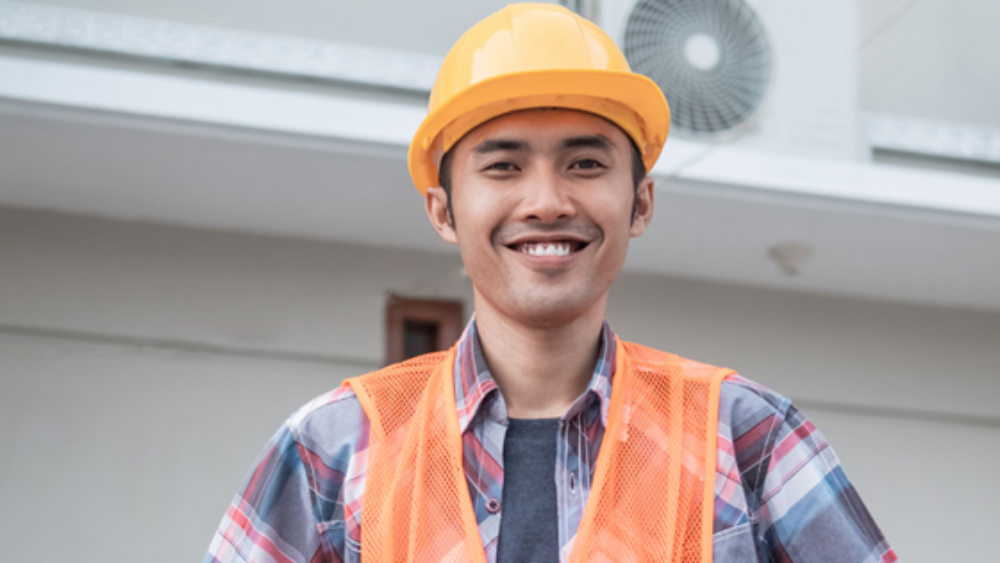 Improve Ergonomics
Repetitive stress injuries are one of the most common workplace injuries, so it is important to prevent them by improving the ergonomics of the way your employees work. Whether you need to train your employees on sitting posture or lifting techniques, it is important they use safe practices to prevent musculoskeletal damage.
You should also encourage regular stretch breaks throughout the day, as even just five minutes of stretching can ease muscle tension and loosen joints.
Create A Culture That Supports Mental Wellbeing
The mental health of your employees can have a significant impact on productivity and morale. Your business should try to alleviate as much workplace stress as possible, which can arise from employee conflicts, job insecurity, feeling overworked, or long hours.
You should also encourage employees to support their wellbeing by engaging in mindfulness or a walk around the block throughout the day.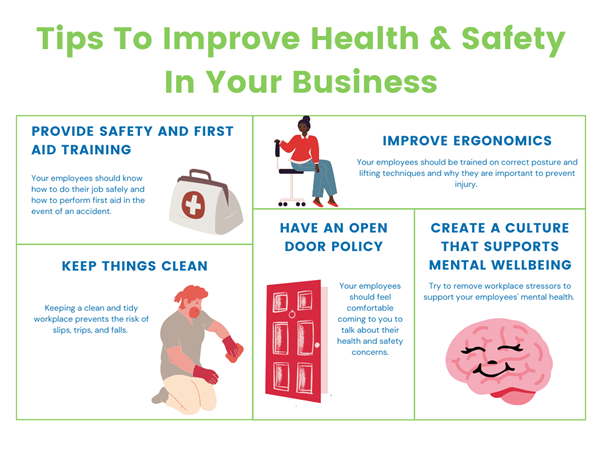 Employees who feel cared for will be more productive in the workplace and are less likely to leave your business.
By creating a health and safety focused culture, employees will feel supported and that they can express their concerns about their wellbeing at work.
Contact Us
Fremantle Headquarters
Wesley Central.
2 Cantonment Street,
Fremantle WA 6160
(Level 1, Behind The Church)
PO Box 1616, Fremantle WA 6959
---
Get In Touch
Want to get in touch with us? Great…we're all ears.