Hot Tips To Grow Your Business
February 21, 2020
Whether you have been a business owner for 3 months or 30 years, it's always ideal to think of ways to grow your business.
Scaling a business is tricky. It takes a considerable amount of effort and dedication. That all said, there are many growth strategies you can implement for long term growth.
Below are five simple, yet effective tips that will help you grow your business.
Use Customer Personas
It isn't always easy to understand your customers desires and needs. Hopefully, you've done your market research and have some idea of what types of people make up your customer base.
Creating hypothetical customers will help you communicate to them better by giving you the maximum understanding of how to target your marketing efforts. You should have a thorough understanding of their demographics, pain points and where to find them.
Be Competitive
Competition is stronger than it has ever been, and differentiation is the key to successful selling. You must have a competitive advantage in today's market. It all comes down to your unique selling proposition (USP). This is what makes your business unique and stand alone above your competitors.
It can be your location, your product, your team or even yourself! When customers think of a business, they often think of the people who make up that business, especially the business owner.
Reach Out For Reviews
Trust is huge for small businesses, especially newer ones. One of the most effective and powerful ways to increase the trust to your customers and clients is to cultivate a strong review profile. Having reviews on your own website is all well and good, but potential customers prefer to see whether a business has good reviews before they even click on the website.
Ask your customers and clients to submit reviews and answer surveys. If possible, you might also interview some candidates so you can delve deeper into their wants and pain points. Strong reviews are also one of the ranking signals for search engines.
The more positive reviews a business has, the higher search engines will rank that company.
Form Partnerships
Strategic partnerships with the right companies can truly make a world of difference. Partnering with the right companies means you'll have the opportunity to reach a wider audience. A larger audience means more possibility of higher sales and driving more growth within your business.
Take the time to sit down and research the right fit for your business. Look out for companies that are complementary to your own. Contact them and propose opportunities for working together. Make sure that you propose the opportunities that will benefit you both.
Participate Online
If you own a business, there is a very good chance you have a website and a few social media accounts, but are they active?
If you aren't participating in your online presence, you may lose followers who see your sites as outdated. Social media is a powerful tool to promote your business to potential customers and gain valuable insight through 'social listening'.
Throughout social listening, you can find out what customers are saying about your business, gain insight into their behaviour (great for your customer personas!) and identify keywords and trends that appeal to your target market and so improve your customer service.
Measure Your Success
Everyone defines success differently. Figure out what success means to you and how you will track it. This will look different for every company and will depend on your industry, your financials and what your business goals are.
The best measure of success: Number one, do you enjoy what you do? That's the ultimate success. Number two, do you consistently hit your numbers? This shows that you know what you're doing. Number three, do you love your product, service and customers? Regardless of what kind of metrics you do choose, make sure to consistently report on them and learn from them.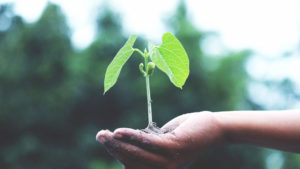 We recommend picking one or two of these ideas that are suitable to your business and your circumstances and get busy developing your growth plan.
Looking to scale up and achieve real success? Our Growth Owner Program is a 25-year-old world-leading program that has accelerated 1,000's of WA businesses forward into successful growth. It has demonstrated that it builds knowledge, skills, attitudes and confidence in business owners and leaders to scale up their business for powerful, immediate results.
Contact Us
Fremantle Headquarters
Wesley Central.
2 Cantonment Street,
Fremantle WA 6160
(Level 1, Behind The Church)
PO Box 1616, Fremantle WA 6959
---
Get In Touch
Want to get in touch with us? Great…we're all ears.