Abstract art is artwork that does not attempt to represent an accurate depiction of a visual reality but instead use shapes, colours, forms, and gestural marks to achieve its desired effect.  
Xav Tin is a mixed media fine artist that creates abstracts, portraits and murals. Xav has created and developed his own signature style, with each painting you will find luminous colour and beautiful complex depth.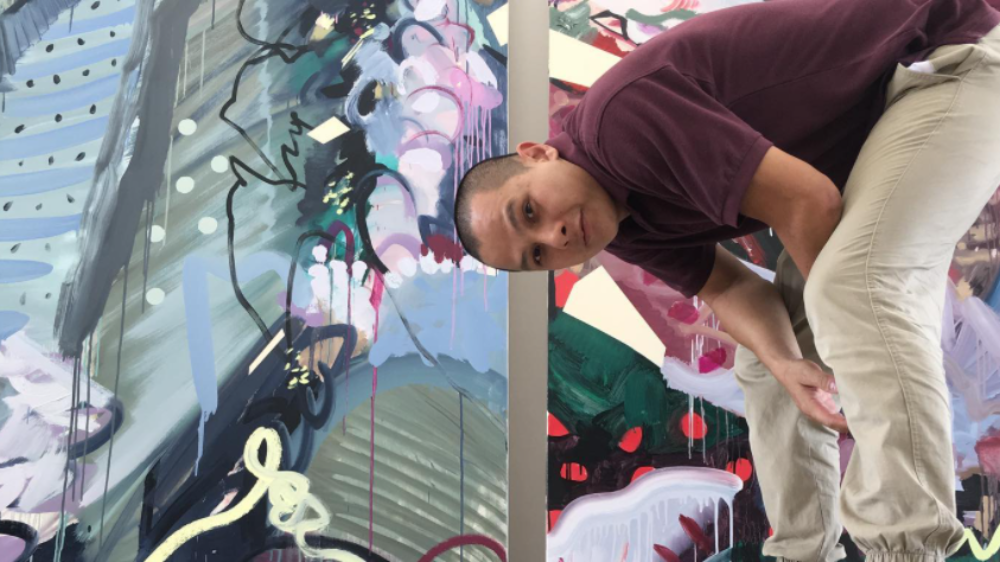 What year did you or will you complete NEIS?
I joined NEIS in 2022.  
What motivated you to start your own business?
I've always had an entrepreneurial spirit and like to march to the beat of my own drum so to speak. I worked as a design lecturer for many years. I enjoyed the teaching part but not so much the meetings and having a boss to answer to.  
How did you find out about the NEIS program?
I was online and it popped up one day.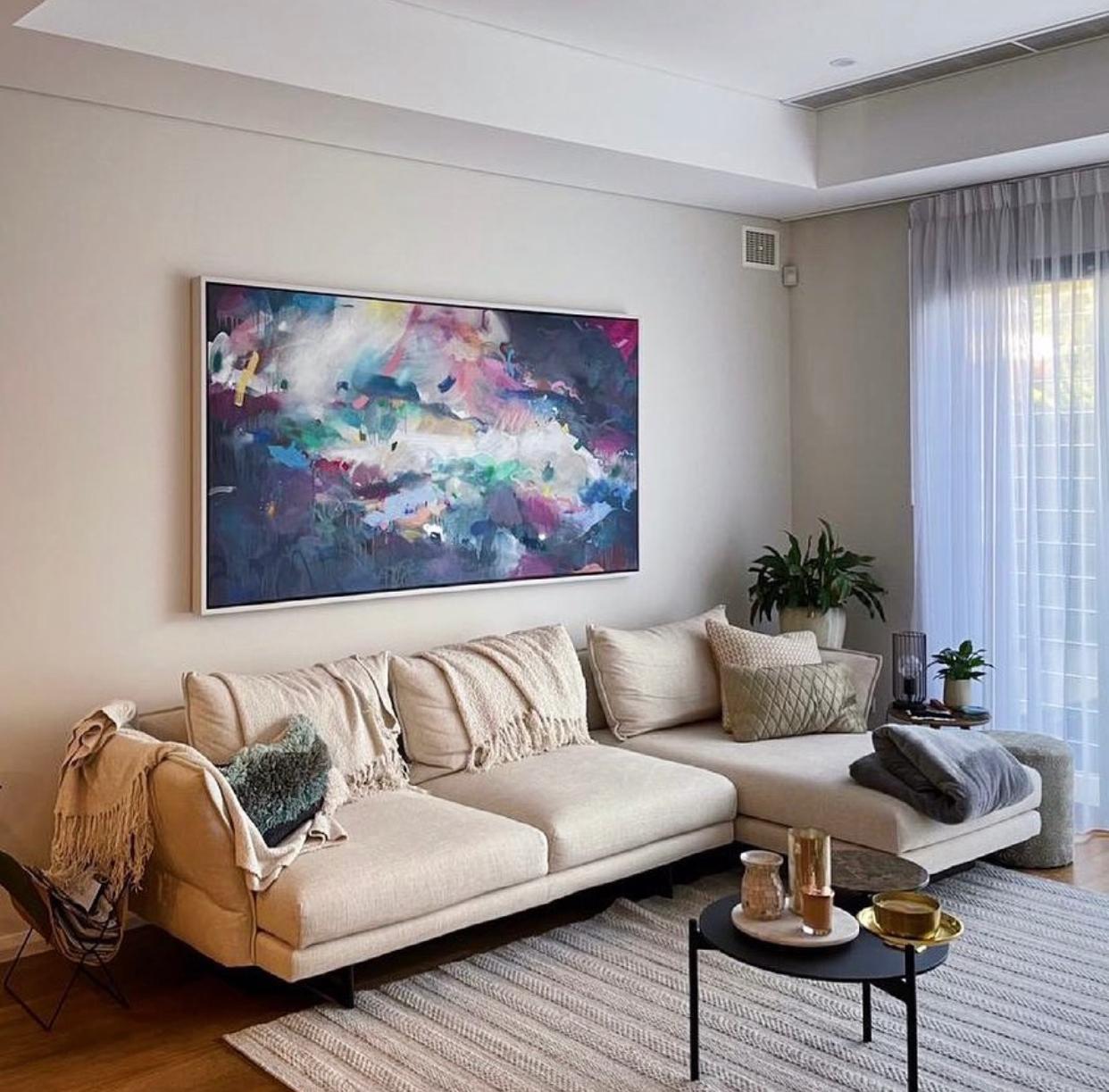 What was the most valuable information you learned in the NEIS training?
Be organised and take time to plan things out. The follow the plan! 
What services and/or products do you provide?
I'm a visual artist and my business is called Xav Tin. I paint portraits usually by commission and also abstract paintings. These two don't usually go together as my portraits are very detailed and accurate whilst the abstracts are more impulsive and unplanned. I find it very balancing to juggle between them. I just like making things. Hopefully both worlds will collide at some point.  
What challenges have you had to face since starting your business? How have you overcome these challenges?
Being organised with the business side of things. Learning about marketing and how to grow the business. I'm not the most organised or neatest so making the effort to be more organised and has been the key to getting things done.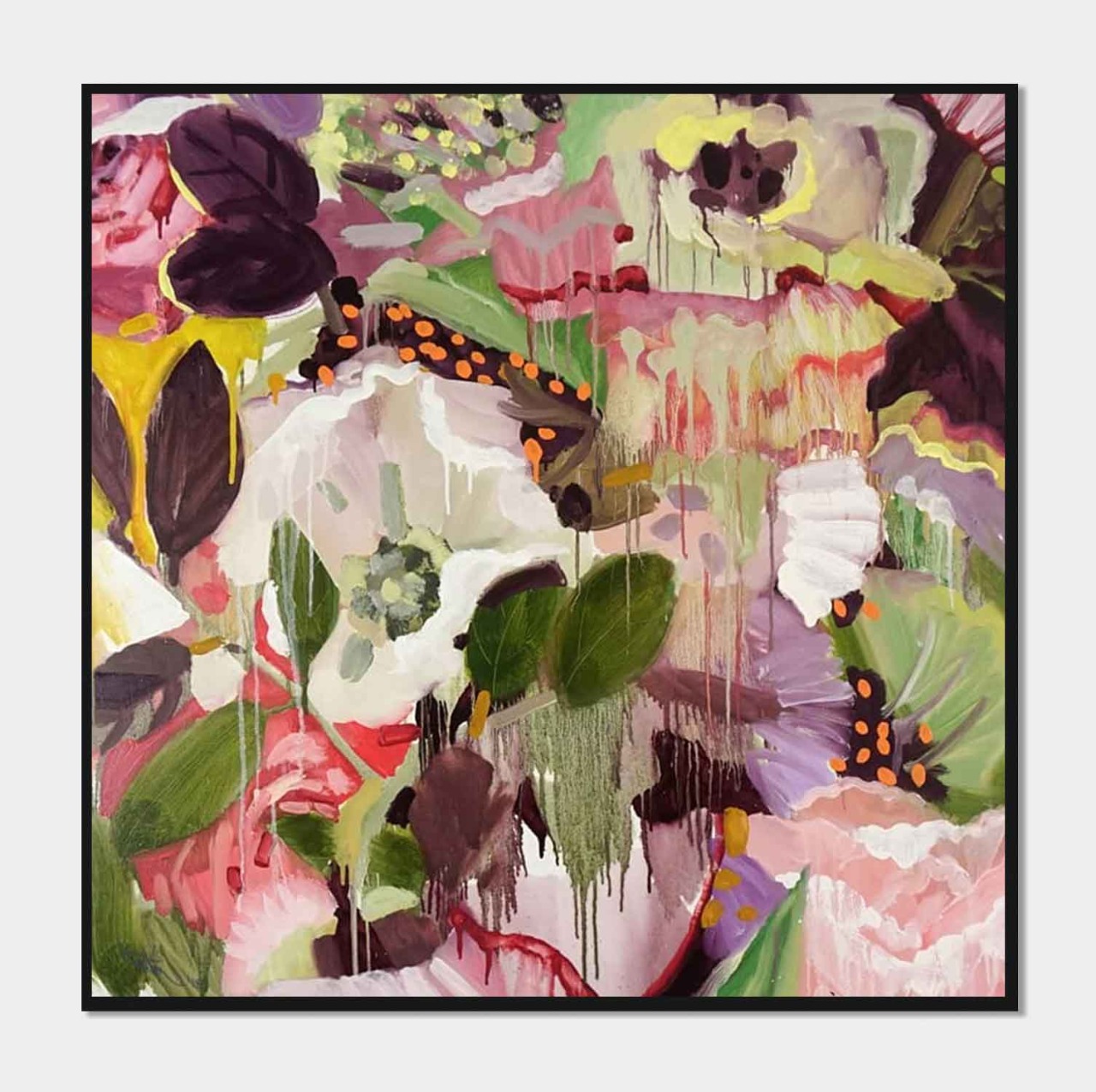 What have been some of the highlights of operating your own business?
I like meeting and interacting with people. Bringing colour and interest into people's homes with my artwork is a great feeling. Running my own hours and balancing out my work with my family life has been amazing.  
What is the one piece of advice you can give to others thinking about starting their own business?
If possible, make sure it is a passion. Connect with likeminded people. Be true to yourself and follow your gut instinct. These are all clichés for good reason! 
"Just want to say thanks to Brian and the team at Business Foundations for their support and advice. I feel like I am just scratching the surface and there's so much more to go. Sometimes taking the road of windfall gets rough and can be stressful but when you succeed there is no better feeling."
You can learn more about Xav Tin through their Facebook and Instagram.  
Find out if you may be eligible to apply for New Business Assistance with NEIS.
Ackowledgement Of Country
Business Foundations acknowledges the traditional custodians throughout Western Australia and their continuing connection to the land, waters and community. We pay our respects to all members of the Aboriginal communities and their cultures; and to Elders both past and present.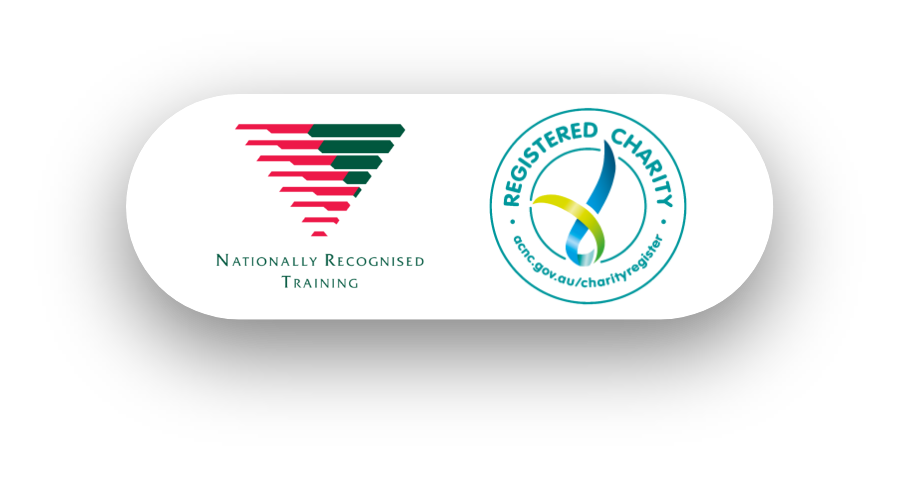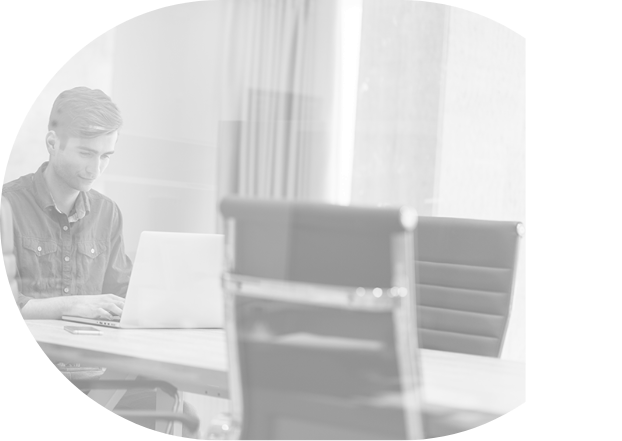 Get In Touch
Have a question or to find out how we can help you, please get in touch.