Tips for Starting a Successful Website
November 6, 2020
While the events of 2020 have created considerable uncertainty and have impacted on many businesses, one sector that has seen unprecedented growth is online shopping and service delivery.
Whether people are now buying online because cities are on lock down or they value the safety of shopping from home, one thing is for certain – consumers buying behaviours have change.
Existing and new businesses can take advantage of this online shopping revolution to grab their share of this market and to sell their products or services to consumers across the globe.  But to do this they need a great website and the know how to stand out and get noticed by the right customers.
Here are 5 tips for starting a successful website business.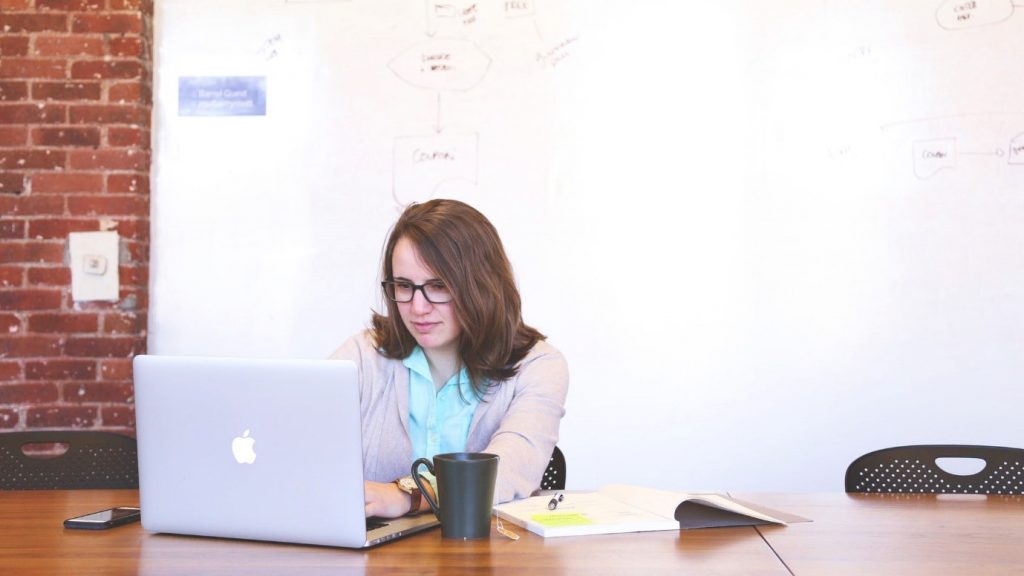 Choosing The Right Platform
Creating your own website begins with choosing the platform that you will use to create and host your website. There are five main website creation platforms; WordPress, Wix, Squarespace, Shopify and Weebly and each of these have their strengths and weaknesses. It would be wise to write a list of the things you need and value from these platforms, such as usability, cost, features, advanced customisation or security.
One of the first decisions you need to consider if you need a simple static webpage or a more complex site with advances functionality such e-commerce or online booking capability.
Understanding You Customer
Before you start designing your website it is important to identifying and understand exactly who you customer is and why they will choose your product or service over that of your competitor. It may be tempting to say, "I want to target everyone!", however you can't be everything to everyone and when it cone to market targeting everyone is not a good use of precious marketing dollars.
An ideal customer is the type of person that will buy, use and recommend your product or service on an ongoing basis. You can use our free template to create your ideal customers for your business here. To learn more about customer personas and to download or free customer personas template, click here.
Driving Traffic To Your Website
Once you have your website live and know who your ideal customer is, you then need to work out how to get them to visit your website! This is one of the most the difficult area of starting your online business, but there are three ways to drive traffic – through search, social, or direct methods.
Search relates to your ranking on search engines – which in Australia is really only Google. There are lots of thing that you can do to improve your ranking to ensure your listing is at the top of page one for relevant search terms.
Social are of course utilising your social media platforms while direct methods include people typing your web address directly in to Google or clicking through from a display advertisement or your e-newsletter.
However, when looking at driving leads to your website, it is important to understand how people are using your website.  For example, how many pages are they viewing, are they leaving your site immediately or are they putting products in the shopping cart but not proceeding to the check out.  Analytics will also show you how people are finding your site, where they are clicking through from and if particular social media posts or paid advertising are working.
Using The Right Social Media Platforms
Social media has something to offer every business, however not every platform is right for every business – you need to use the platforms that you ideal customers are on.
Facebook is often the first choice for small business owners due to its large user base and ease of advertising. However, it is also a crowded marketplace so it might be worth also have an account on a more focused platform.
If you have a business reliant on visuals, such as artists, photographers, or fashion retailers, Instagram would be a good fit.
However, if you want to present yourself as experts, provide up to the minute information, and your customers are time poor a text-based platform such as LinkedIn and Twitter could be a better option.
When starting out on social media it is a good idea to master one platform at a time, delivering quality content over quantity will always produce better leads.
Setting up analytics and spending time reviewing and understand the results will help you to target you marketing efforts and will let you see if you marketing spend is quality drive traffic to your website.
Developing Great Content
Developing engaging content is essential for growing your social media following and customer base. To keep a regular stream of content flowing, it is important to plan ahead of time so that your business produces great content. Ensure that the content appeal to your customer, is easy to read and is in line with your brand values.
If you want your posts to stand out, they should be accompanied by visually appealing photos or graphics to increase shareability. It would be wise for businesses to use online tools such as Canva to easily create free, shareable graphics without needing a graphic designer.
Whether you are creating your own content or sharing content from an external source it is important to remember that it needs to represent your brand and the values of your business.  One bad-taste post can easily deter even the most loyal of customers.  As the owner of your business you know you customer the best so you should be reviewing and approving all social media content before it is posted.
We are running a full-day 'How to Turn Your Website in to a Successful Business' workshop on Thursday 12 November. This workshop is for new or existing business who is looking to build a website or existing business that wants to drive more sales.
Find out more about the workshop and secure your tickets here.
Contact Us
Fremantle Headquarters
Wesley Central.
2 Cantonment Street,
Fremantle WA 6160
(Level 1, Behind The Church)
PO Box 1616, Fremantle WA 6959
---
Get In Touch
Want to get in touch with us? Great…we're all ears.