Why Yes, You Can Start A Business Right Now
October 30, 2020
Have you been thinking of launching that new product or business for years? You are emotionally and mentally ready to go and bam… a global pandemic hits! For many, this has been a period of great uncertainty and possible job insecurity.
However, for many aspiring entrepreneurs, this time has created a window of opportunity. Whilst many are running for the exit, history has shown it can be the ideal time to become a business owner.
Many of today's most successful businesses have shown a crisis creates vast opportunities. General Motors, Disney, General Electric, Toyota and Microsoft are just some of the big names born in the wake of economic downturns.
We have five reasons why right now is an ideal time to become an entrepreneur.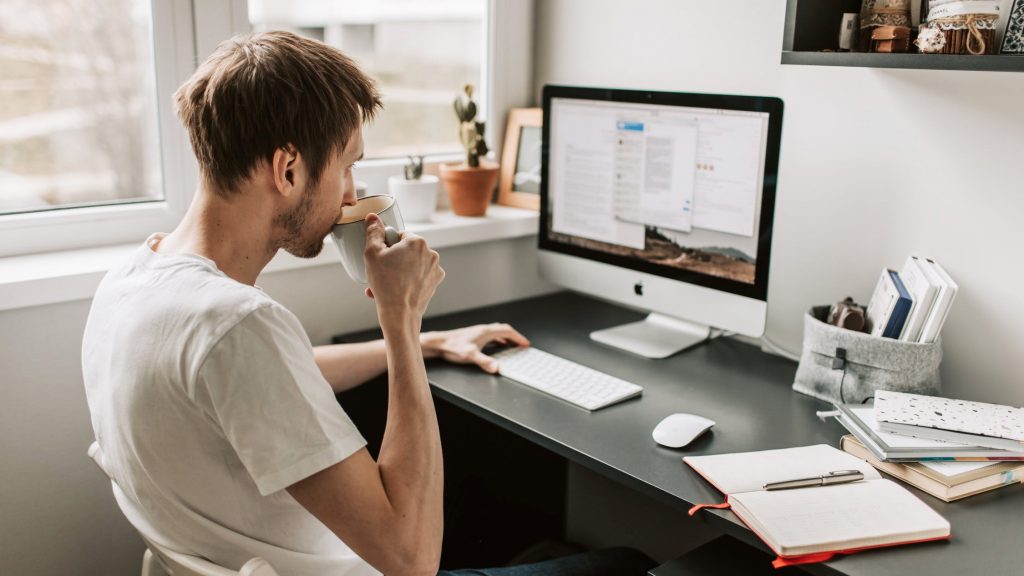 People Want Innovation
Innovation is just problem solving at its core and who better to problem solve than an entrepreneur that is bursting with new ideas. Startups can step in and fill the gaps that the larger companies simply cannot.
Consumers today are open to new ideas and change. Buying online is no longer considered a novelty. Talking to a client online is now a welcomed and preferred alternative to face to face. While consumers may also prefer to spend less, they are also researching for new businesses that cater to their 'new normal'.
Now is the right time to reach new customers who are looking to build new relationships with new-found brands.
By Building A Business Today, Means You Can Only Be Stronger Tomorrow
We are all unsure how long this recession will continue for. However, if you can create a business that is valuable to people in this environment that is full of declining demand and increasingly unemployment, you are only going to become stronger when the economy starts to improve again.
Beginning a new business means you will be thriftier with basic expenses and what you will need to get your business up and running. These are good skills to master when you are an entrepreneur, no matter what is happening with the economy.
Good People Are Seeking Work
Just by taking a glance at the recent unemployment numbers, there are many talented individuals looking for their next opportunity.
One of the greatest challenges in starting a new business is finding the right people. These types of individuals can be found much more easily during a downturn rather compared to when things are going well.
If you have got a killer idea, this is the time to attract and collaborate with potential talent.
The same goes for the sort of talent you will need to help with the operational pieces of starting a business, setting up your website, branding, marketing support and administration.
Now would be a great time to find a co-founder or add some new talent to your business.
Less Competition Around You
When the economy is kicking and strong, every man and his dog want to turn their small business dreams into a reality. Today, both large and smaller companies are struggling to adjust, making both the market and competition vulnerable. As a result, there will be much less competition coming in the next couple of years.
With the competition being weak, you can gain an advantage that might last for years. Making now the right time to enter the market with a blank slate in 2020.
Build A Solid Start Up With Good Habits
When a downturn hits, savvy business owners learn how to bootstrap to stay afloat and save money. This mentality is a mixture of innovation, agility, and dexterity can be crucial. Not only in the startup stage but also as your business grows.
A start up built during challenging times is designed from the ground up. Inevitably a company likes this is created to be a lean, mean, fighting machine! If you can build and grow a business when customers are tightening their belts, your business will likely be bullet proof when things start to improve.
There will never be a 'perfect' time to start a business, so do not let a current pandemic stop you from taking that leap. If you have the motivation and perseverance to begin; a downturn is a great time to begin working for yourself.
If you have a small business dream, our NEIS Program can make this a reality. You can check your eligibility here.
Contact Us
Fremantle Headquarters
Wesley Central.
2 Cantonment Street,
Fremantle WA 6160
(Level 1, Behind The Church)
PO Box 1616, Fremantle WA 6959
---
Get In Touch
Want to get in touch with us? Great…we're all ears.