About the Course
Selling online is one of the largest growth areas for small business, particularly as the barriers to starting are very low. This workshop will help you to identify what your customers are looking for when buying online, provide key insights into e-commerce fundamentals and which online platforms work best.
This topic covers:
Basics of e-commerce;
Identifying which platform to use;
Payment options;
Working on your unique selling proposition and marketing strategy;
Competitor analysis;
Customer persona creation.
This session is for people who have a product or service to sell online, whose business is ready to launch or who are looking to expand their existing business through online sales.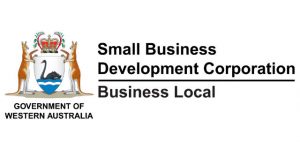 This workshop is available free of charge thanks to funding from the Small Business Development Corporation and the Government of Western Australia.
Register your interest here
Want to stay in the loop for all our upcoming workshops and events? Fill out your details and we will make that happen.
Or book your spot now
Book now as numbers are strictly limited.
Contact Us
Fremantle Headquarters
Wesley Central, Suite 103/2
Cantonment Street,
Fremantle WA 6160
PO Box 1616, Fremantle WA 6959
---