With most people turning online, a thriving website has never been more important.
Business Owner Glen Burnett plans, designs, and builds websites for small business across Perth Western Australia. His business focuses on web design, e-commerce, SEO and branding.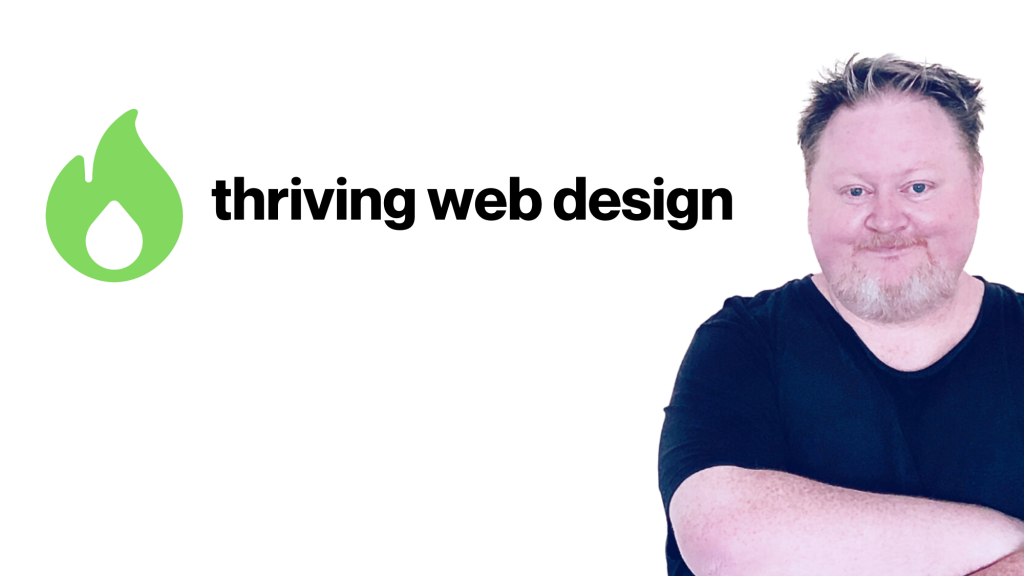 What year did you or will you complete NEIS?
I completed my NEIS training in November 2019 and my Perth based web design business Thriving Web Design was accepted not long after that into the program.
What motivated you to start your own business?
In the back of my mind I've always wanted to run my own business but there was a long period of time where I just didn't make the leap. I've always been good with computers ever since I was 7 and realized that kind of expertise can pay very well. There are very little physical materials required to produce a digital product such as a website, so really the only real cost is your time, and I have plenty of that to invest.
I also enjoy the creative process designing the look and feel of a site, and that's another passion of mine I had when I was involved in art college when I was 18. I feel extremely blessed to be able to do what I love at Thriving Web Design, not a lot of people get to do that. I think I am also very decisive in my mind and usually know what I want and how to go about doing it, although I do seek advice because I know I don't always have the answers.
How did you find out about the NEIS program?
I was sitting in an employment provider's office waiting for my appointment among other people doing the same thing and was looking around the office and a pamphlet rack nearby caught my eye. I figured I may as well read something while I'm waiting and that's when I spotted the pamphlet on NEIS. That's how Thriving Web Design began. Picking up a pamphlet in an unemployment office.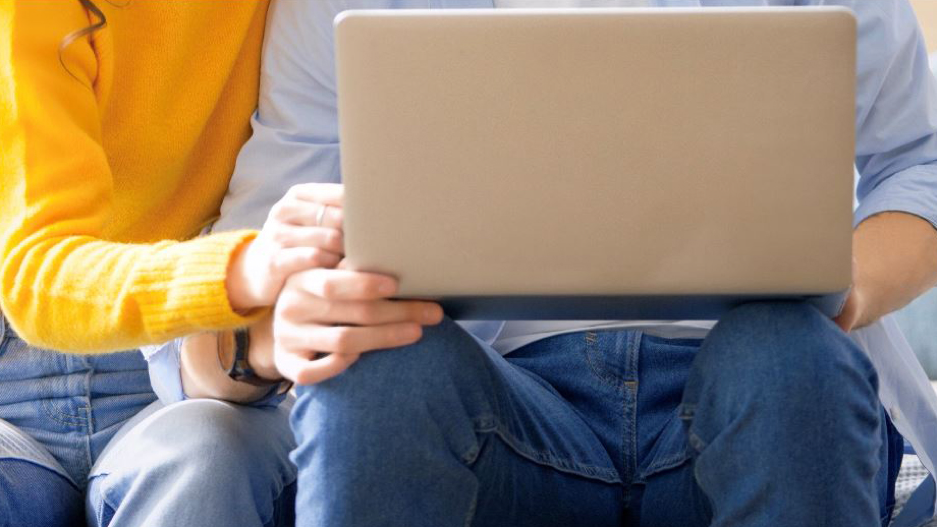 What was the most valuable information you learned in the NEIS training?
One of the first things our trainer, a wonderful lady by the name of Nicola, said at the start of our training. The four M's. Men (and women!), Money, Machines and Minutes. She said at the start of this journey, we all didn't have a lot of resources – we don't have the manpower, we don't have machines (manufacturing machines, equipment that normally gets the job done ten times faster etc), we don't have a lot of money but what we do have is minutes. Time.
We had lots and lots of time. And that's what was going to be a winning factor here. And this makes sense, if you invest as much time as you can into your business wisely, it will show dividends. I will say though that you really need to love and enjoy what you do, I don't think you can really spend that much time working a lot of hours if you hate what you do, luckily I love what I do.
What services and/or products do you provide?
Web Design
Thriving Web Design's primary product is web design for small businesses in Perth, Western Australia. I build new websites or can update old websites with a fresh look. And that can be anything from as basic as a single page site to something as big as a fully functioning e-commerce website.
All my designs are built from scratch and are entirely custom designed so people can have exactly the design they want, rather than having to settle for a template someone else made. They're also all mobile-responsive which means that the websites can dynamically resize to fit not just a desktop computer but also a tablet or mobile device perfectly and still look nice.
Website branding
I also do branding work for the website if that's something the client needs, so if they need a whole new fresh look or if they don't currently have a developed brand identity I can work with them to develop one for their site.
SEO
There's also SEO (Search Engine Optimization) that I do as well. Search Engine Optimization is something you do with your site to help improve your chances of ranking better in Google search results and being found using the most relevant keywords.  I don't have it yet, but I am looking in the future at possibly providing my own web hosting but for the time being I can help a client upload the newly designed website to their existing hosting provider or help move them from one host to another if need be.
What challenges have you had to face since starting your business? How have you overcome these challenges?
I was a bit behind schedule as I had planned to launch in January but didn't end up launching until February. And then COVID19 happened in March and the entire world's economy crashed. That was a massive showstopper because my biggest marketing channel was going to be in person B2B networking events. And that was no longer possible and at the time, most B2B networking groups hadn't yet decided to take their networking online. So I went from one month being in business to a global pandemic total shut down scenario.
For a short moment I did think to myself what the heck am I going to do now, no one was calling, no one was wanting to spend money on their business. They went into total financial defensive mode. But I figured this wasn't going to be a catastrophe for me but rather an opportunity. I reasoned that if people were in lock down, and couldn't visit business establishments in person, surely they would want to reach people online. Internet use was getting slammed because everyone was home and surfing the net. The customers were all there, business owners just had to realize that and get a website up and running quick.
So my perspective changed from thinking what I sold was now considered a financial liability to business owners, to it being a financial asset that would be highly sought after.
I doubled down on my social media marketing efforts, particularly on LinkedIn and started networking as often as I could. That brought me in a paying customer. Being a member with the WBA also led to me being recommended for another customer. And my comments to someone else's post (so not even my own post, just being actively involved in discussions on a FB business group) led to the director of a company checking out my profile, then my website, and reaching out and now they are a customer too (not a small business, a company – my biggest client yet).
I'm still doing a bit of advertising as well, but funnily enough it was the stuff I was doing for free that got me my customers. And overall, I would say it's not one single avenue or channel that brings all customers in, it's a collection of all channels combined, and I think that's what you need to do. You need to hit all those touchpoints actively, regularly, constantly.
It's like one of those old school water pumps for an underground well. To get the water you must work the lever. You must work it a lot of times for the first amount of water to come out, but if you stop so does the water. So you have to continually work the thing to ensure you get a regular flow. I call it priming the pump.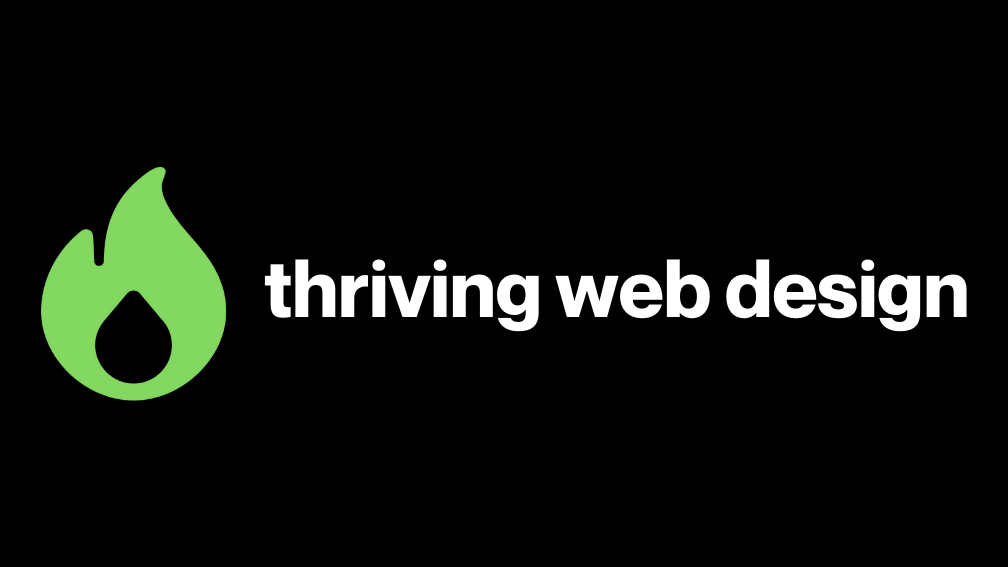 What have been some of the highlights of operating your own business?
I think getting an email from that director of a larger business (ie a company) was pretty amazing. It shows what's possible. It's shown me that while most of my customers will be small business owners, if one company is interested then another will be down the track. And another. And another. Some of the really successful web design agencies out there cater to those kinds of companies.
So it's pretty motivating and a real positive shot in the arm to get that. My goal will be to continually improve my business processes, and my website as time goes on so I can put myself in a better position every time incrementally to getting some of those larger clients (but still catering to the many awesome small business owners out there)
Also being able to survive as a brand spanking new business with little to no money to start, in a pandemic that causes a global economic crash is pretty mind-blowing too. I would never have thought in a million years that an event like this would have happened, or that I would continue to thrive in business while that was going on. I consider it the ultimate stress test.
What is the one piece of advice you can give to others thinking about starting their own business?
The biggest regret I had was not doing this sooner. Don't be afraid of taking the step. Believe in yourself. If you do the research, have something that you really love doing, and you are prepared to step outside your comfort zone and put in the hard work, it's definitely do-able. And never give up. Look for the opportunity in everything. Mindset is huge.
"I don't think I would have been able to understand the right approach to go about running and planning for my business were it not for the invaluable training I received from Business Foundations. Thanks to them, I have a very detailed business plan and a very clear picture in my mind."
Glen acknowledges the importance of hard work and persistence each day in business. "Motivation can be hard but once you get your first customer and you get that motivation boost its amazing. Not giving up and showing up day after day after day is absolutely key."
For anyone wanting to get a website built to increase their market reach, or wanting to upgrade their old website to give it new life, you can visit Thriving Web Design through their Website, Facebook, Instagram and LinkedIn.
Find out if you may be eligible to apply for New Business Assistance with NEIS.
Ackowledgement Of Country
Business Foundations acknowledges the traditional custodians throughout Western Australia and their continuing connection to the land, waters and community. We pay our respects to all members of the Aboriginal communities and their cultures; and to Elders both past and present.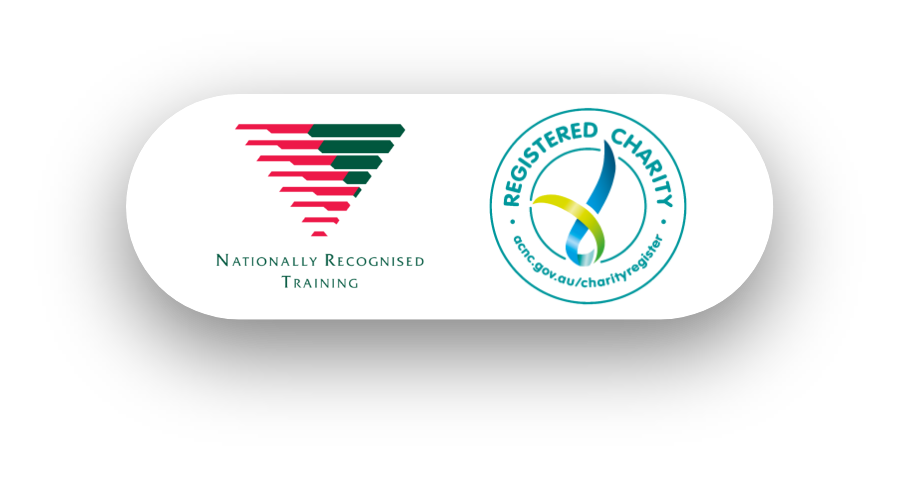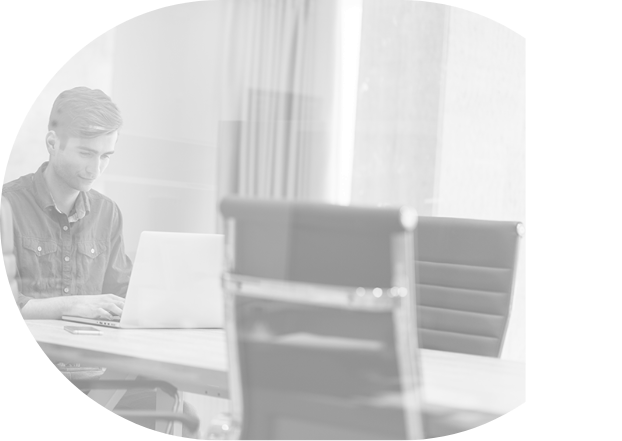 Get In Touch
Have a question or to find out how we can help you, please get in touch.