Introducing a business that is invested in your wellbeing and lifestyle goals. 
Alina Tran and Rob O'Mahony joined their 25 years of physiotherapy experience to begin their very own physiotherapy practise. Kinima Physio moves patients towards a more active and meaningful life.  
A business that manages sporting and orthopedic cases as well as injury prevention.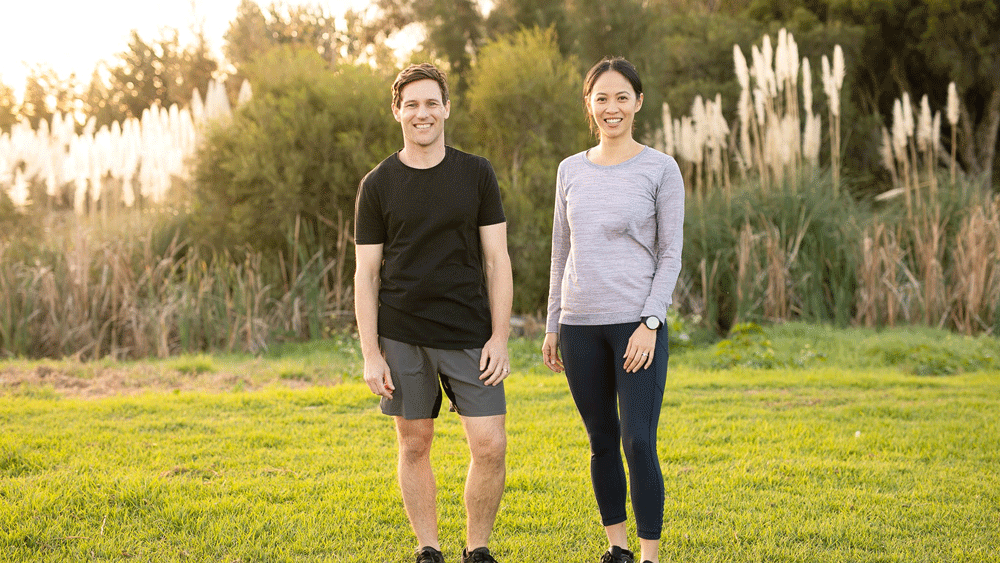 What year did you or will you complete NEIS?
We will be completing NEIS in May 2021. Our NEIS group completed the last week of in-person training just as the pandemic lockdown in Perth happened in March 2020. What a time to be starting a new business! 
What motivated you to start your own business?
My husband, Rob and I have been practicing as physiotherapists for over 10 years now and we have both worked in businesses ranging from small to medium to large corporations. We are both passionate about living an active, meaningful and happy life and wanted to create a business that helps others to be able to continue to live this way of life. 
We both share very similar values and wanted to create something of our own. And this is where the beginnings of the idea to start our own business came from. 
How did you find out about the NEIS program?
During our initial research of whether starting our own business was possible, Rob came across some information on the internet on Government funding. Along with this funding, also came with a training course for starting a small business and a business mentor. Perfect!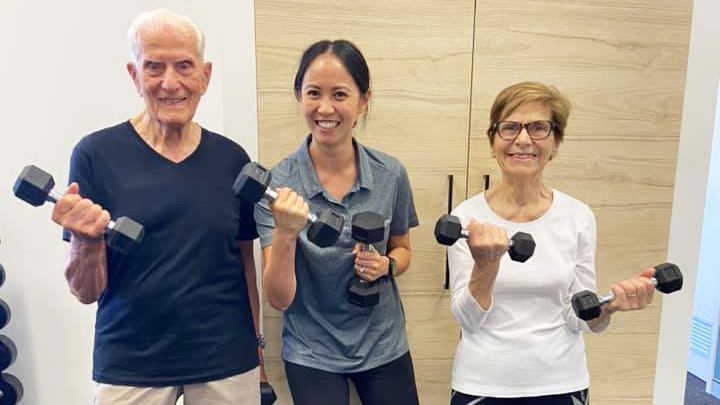 What was the most valuable information you learned in the NEIS training?
The most valuable information we learnt was how important it was to have a driving motivation, clear core values and a clear mission of the business. Every decision you make needs to be based on these values and this clear focus is what makes your brand and culture. You want your customers to see your brand/business the way you see it. 
What services and/or products do you provide?
Kinima Physio provides physiotherapy services with clinical excellence and a unique client experience. "Kinima" is derived from Ancient Greek meaning "a movement of people working towards a common aim." 
We provide physiotherapy treatment and management for sporting injuries and orthopedic rehabilitation for people to continue living an active and meaningful life. We offer dry needling, running assessments, sports massage, a fully equipped rehab gym and 3:1 Exercise and Pilates classes. 
What challenges have you had to face since starting your business? How have you overcome these challenges?
Starting the business during a global pandemic would have to be the biggest challenge and risk. As the pandemic was escalating in March 2020, we were about to commit to signing a lease agreement. We held off for a few weeks until the situation in WA eased off.  
We backed ourselves with all the research and preparation and we took a risk and signed the agreement. Council approval took months and delayed our opening until September. We used this waiting time to continue our research, business development, launched our brand awareness through social media and we even started doing telehealth consultations from home. Although the wait time was frustrating, in hindsight, it allowed us to develop our brand and focus. 
Another challenge we have is learning how to "switch off" from the business. You can burn yourself out constantly worrying about it. We make an effort to keep physically active, listen to podcasts, read, journal, meditate, cook and spend quality time with family and friends.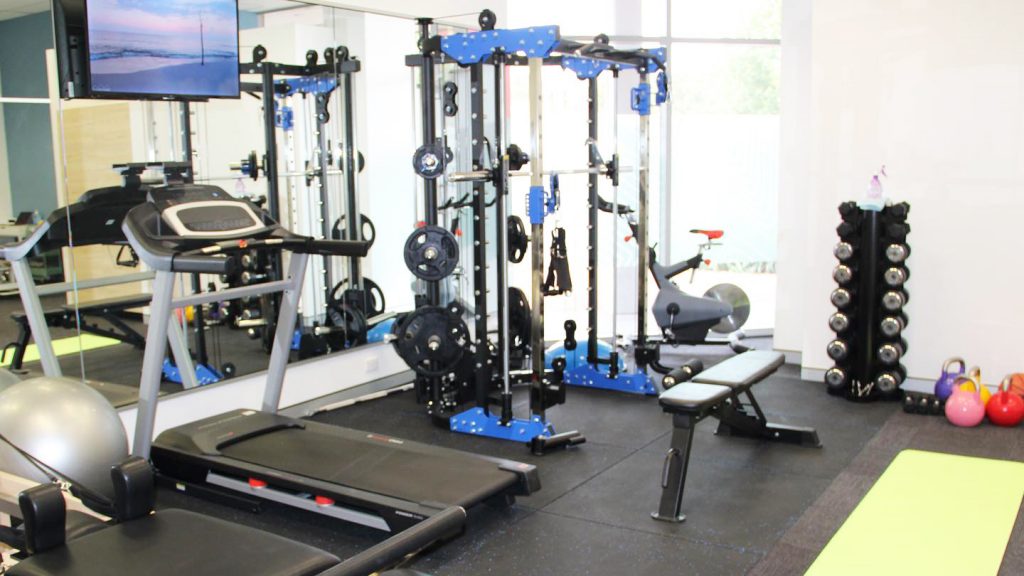 What have been some of the highlights of operating your own business?
The biggest highlight is seeing your business grow into how you had imagined and planned it to be. The hard work of researching every detail of the business and writing a good business plan pays off. Getting feedback from family, friends and clients has given us confidence boosts along our business journey and it is great to know we are making a difference in the community. 
Owning your own business means you can create an environment and culture that you enjoy. We look forward to going into work every day. 
What is the one piece of advice you can give to others thinking about starting their own business?
It's not an easy ride. Expect challenges, frustrations, high highs and low lows. It's a constant journey of developing the business but it can be very rewarding and self-fulfilling. Make sure you have a good support network of likeminded business owners, mentors, family and friends and celebrate the small wins! 
 "

The most valuable information we learnt was how important it was to have a driving motivation, clear core values and a clear mission of the business.

"
Kinima Physio recently set up shop and opened its very own doors in West Leederville in August of 2020. Well done Alina and Rob!  
You can learn more about Kinima Physio through their Website, Facebook and Instagram.  
Find out if you may be eligible to apply for New Business Assistance with NEIS.
Ackowledgement Of Country
Business Foundations acknowledges the traditional custodians throughout Western Australia and their continuing connection to the land, waters and community. We pay our respects to all members of the Aboriginal communities and their cultures; and to Elders both past and present.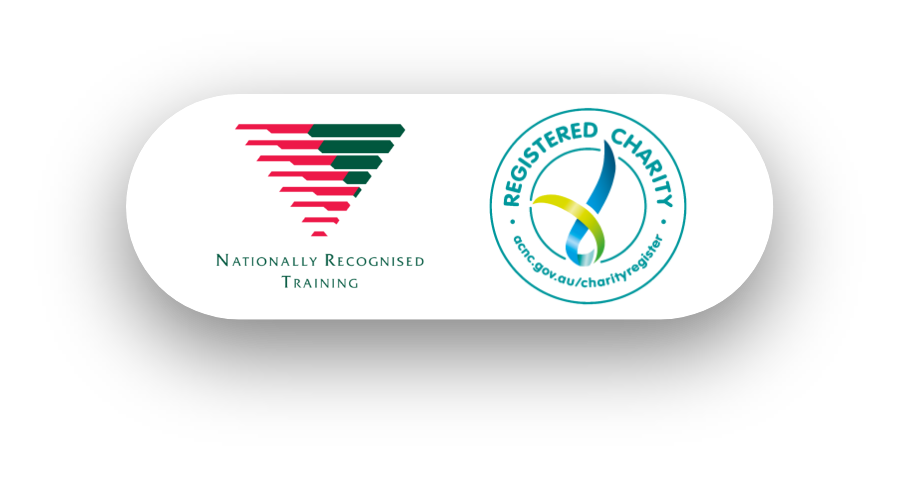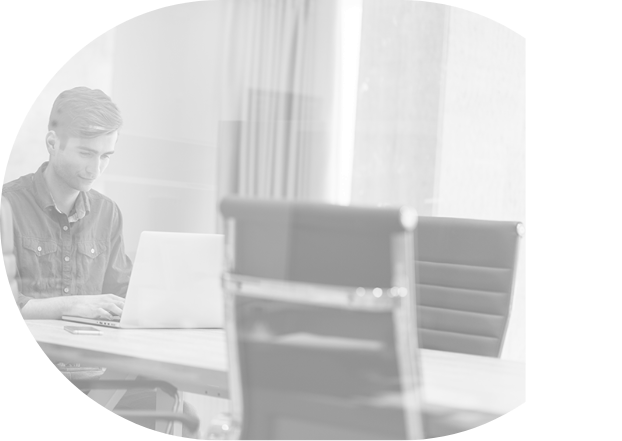 Get In Touch
Have a question or to find out how we can help you, please get in touch.