What do you get when you combine a passion for food and all things Italian culture? An Italian gourmet shop that features all the sounds, smells, colours and all!
Business Owner Ersilia Festa wanted to share the taste and joy of Italy and opened her doors right in the heart and soul of Fremantle.
Her business, Italiana – The Mediterranean Deli serves Italian specialties (such charcuterie, olives, bread, a small selection of Italian cheeses), traditional and gourmet rolls, Mediterranean salads, gourmet grocery and Italian rosticceria.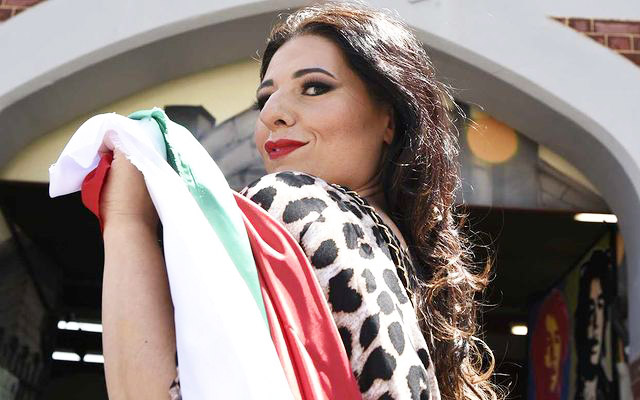 What year did you or will you complete NEIS?
I will complete my NEIS Program in October 2021.
What motivated you to start your own business?
I needed a challenge to continue to stay in Perth, I needed to step up and prove to myself I was able to manage my own business. I wanted something with my signature on! It was time to come out with my face, my identity, and my own brand.
How did you find out about the NEIS program?
A friend of mine (migration agent in Australia) couple of years ago, when I was still under a working visa, told me about government programs able to support start-ups. I didn't forget about this…NEIS…and when I was ready, I started with my own research about what NEIS was.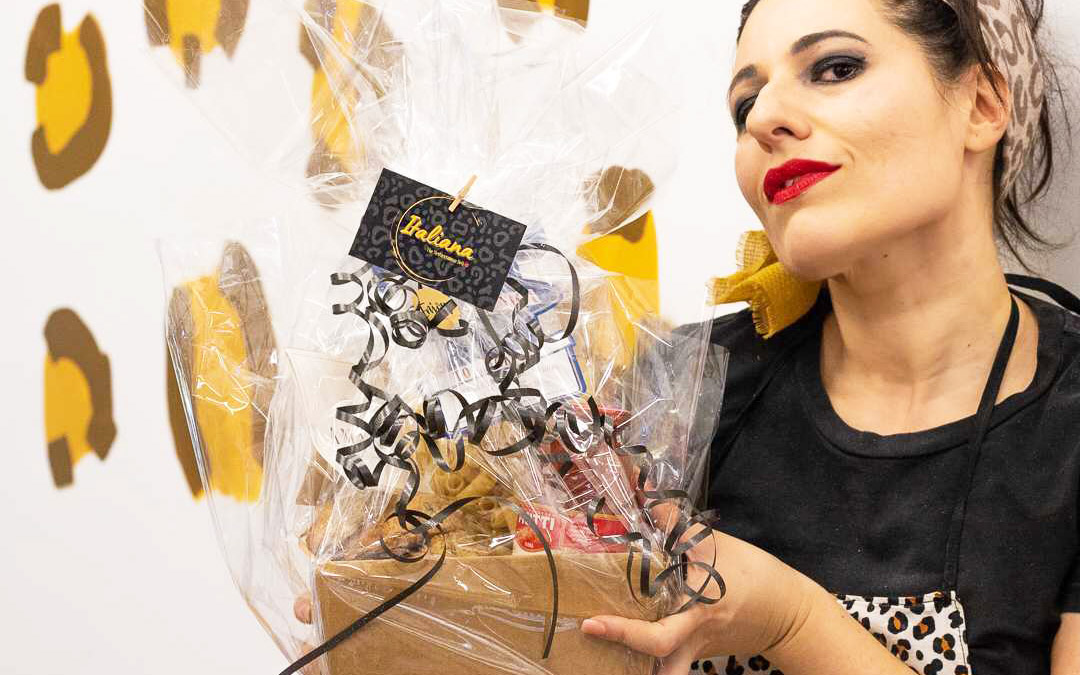 What was the most valuable information you learned in the NEIS training?
We were completely prepared to all the possible scenarios. When I heard Nicola Mahon talking about start-ups percentage of failures, she built even more my confidence. I repetitively told to myself: I won't fail. And when She said just 3 of you will accomplish the Mission "FROM ZERO TO HERO". And I promise to myself: I am the one!
What services and/or products do you provide?
My name is Italiana The Mediterranean Deli, Italiana is a small "salumeria" where you can find Italian specialities:  charcuterie, olives, bread, a small selection of Italian cheeses, traditional and gourmet rolls, Mediterranean salads, gourmet grocery, Italian rosticceria. 90% of goods at Italiana is made in Italy or by Italian artisans here in Australia , the rest is the excellence of Western Australia food artisans. Italiana is a place where you get the authentic Italian deli experience. Sounds, smells, colours and attitude remind to Italy.
I come from Naples (South of Italy) and I have a long experience in the food industry, as retail and marketing manager, food blogger and customer service manager. I like to talk about food, buy food, prepare food, promote food, but above all eat food! I love to educate people to quality food choices and guide them through the best Mediterranean specialities
What challenges have you had to face since starting your business? How have you overcome these challenges?
Two lockdowns. Very challenging weeks. When you are 6 weeks old micro business or 16 weeks old and you don't have people around to you it's pretty scary. I never left my door closed. I took care of my "baby girl". Even with no people I opened my door and I have been there visualising the success.
Yes, I am overcoming, working on my mind to make sure that my journey doesn't become just a business journey, but a life journey. I am embracing bad days and being grateful for the good ones. I focus myself on the big picture.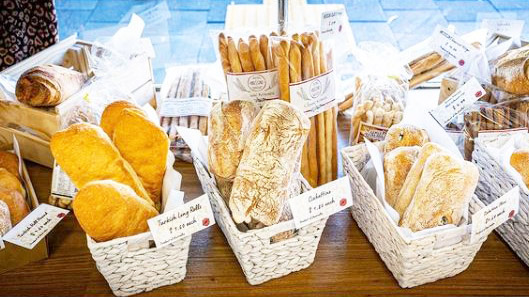 What have been some of the highlights of operating your own business?
People. I work for my community and for my village. Fremantle has to shine again, and I want strongly to be part of this renaissance. I am planning to bring not only salami and prosciutto but culture, lifestyle, italian vibes, music, colours, habits. My mission is giving, giving, giving.
Fremantle needs this, and I really believe I can accomplish this mission, leaving the mark in a place that during my first years in Australia, as Immigrate, helped me to stay human. Fremantle hugged me with its coffees when I was deeply tired, Fremantle taught me what an Australian Breakfast is!!!! Fremantle is a diamond in the middle of nothing.
I think I can give my support to let her shine again! And when the PEOPLE of Freo call Italiana "The little Gem of Fremantle" my heart explodes of pure joy, because I finally realised that I started my business and my renaissance in the right place!
What is the one piece of advice you can give to others thinking about starting their own business?
Stay humble and don't expect big explosions of success! It can happen, why not? But if you really start from zero like me, it will take time and you will need consistency and perseverance, to achieve your goals. Think with your brain. But never leave your heart at home.
"If a 37-year-old Italian, single, woman, completely alone, in a foreign country, with zero dollars in the bank account at day 1 is doing it, everyone can do it!"
You can learn more about Italiana- The Mediterranean Deli through their Facebook and Instagram. You can also visit Ersilia at Shop 3, 74 South Terrace Fremantle.
When you begin to hear loud Neapolitan music and you smell the aroma Bolognese sauce, you have found her gourmet deli!
Find out if you may be eligible to apply for New Business Assistance with NEIS.
Ackowledgement Of Country
Business Foundations acknowledges the traditional custodians throughout Western Australia and their continuing connection to the land, waters and community. We pay our respects to all members of the Aboriginal communities and their cultures; and to Elders both past and present.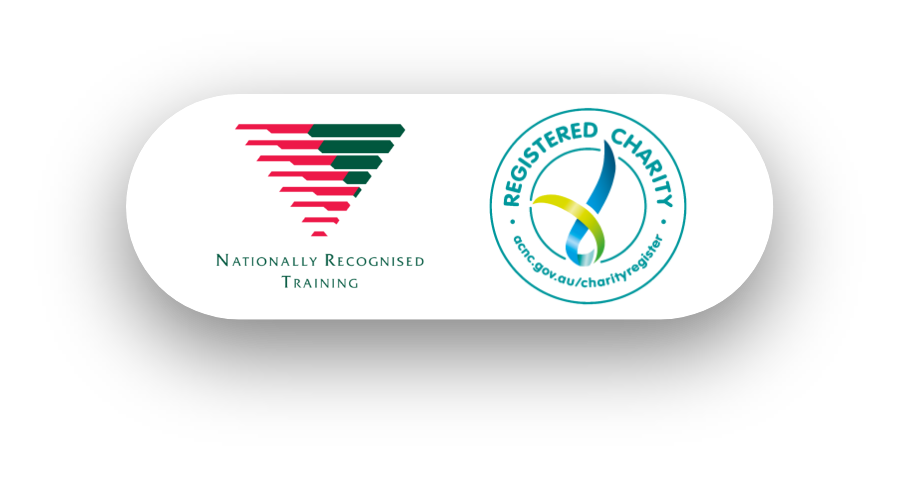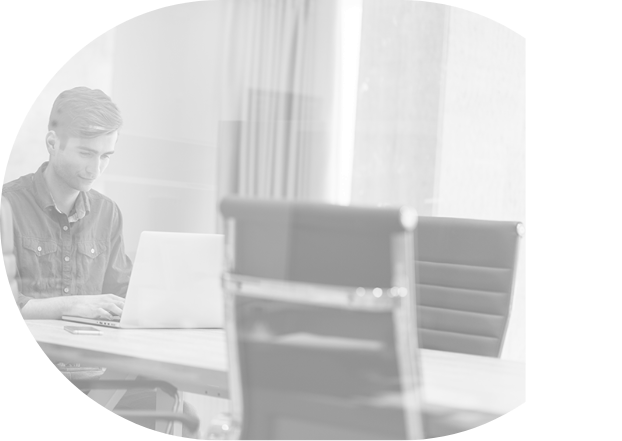 Get In Touch
Have a question or to find out how we can help you, please get in touch.