Windows are a vital part of any building, whether it is commercial or residential. They act as a source of light during the day. Business Owner Carlos Caceres understands how important it is to keep them clean and sparkly.
Carlos started his own family run business called CTHRU Window Cleaning Services.
A company that provides window cleaning services to homes and businesses using the best eco-friendly products and the latest technology tools.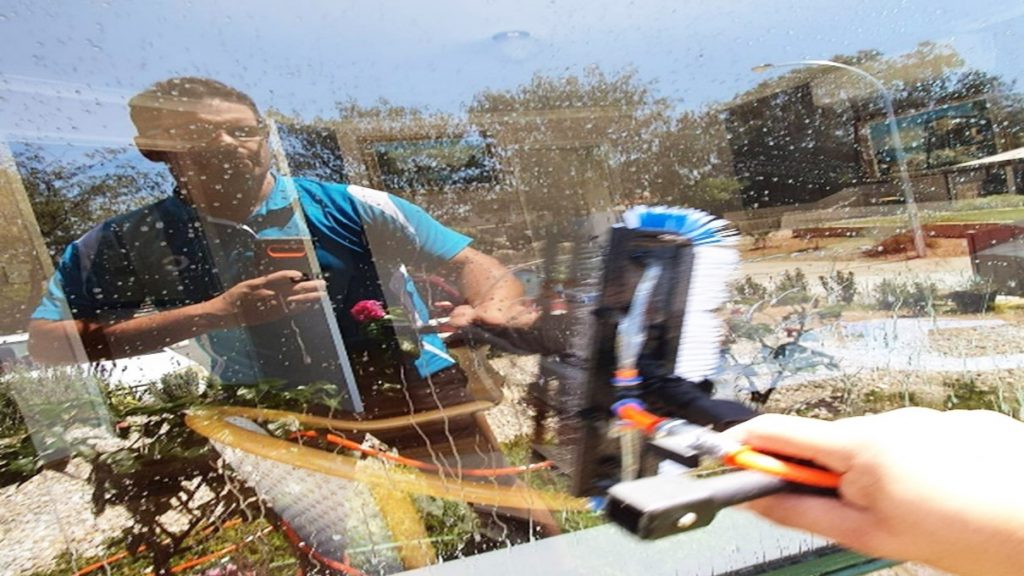 What year did you or will you complete NEIS?
I finished in 2021.
What motivated you to start your own business?
I worked in a factory for over 8 years. I always promised that I was going to be trained and promoted to be the manager, which never happened. I wanted to do something else, manage my own time and be my own boss.
How did you find out about the NEIS program?
In that time working in the factory, a friend of mine participated NEIS program, he said that it was a particularly good program.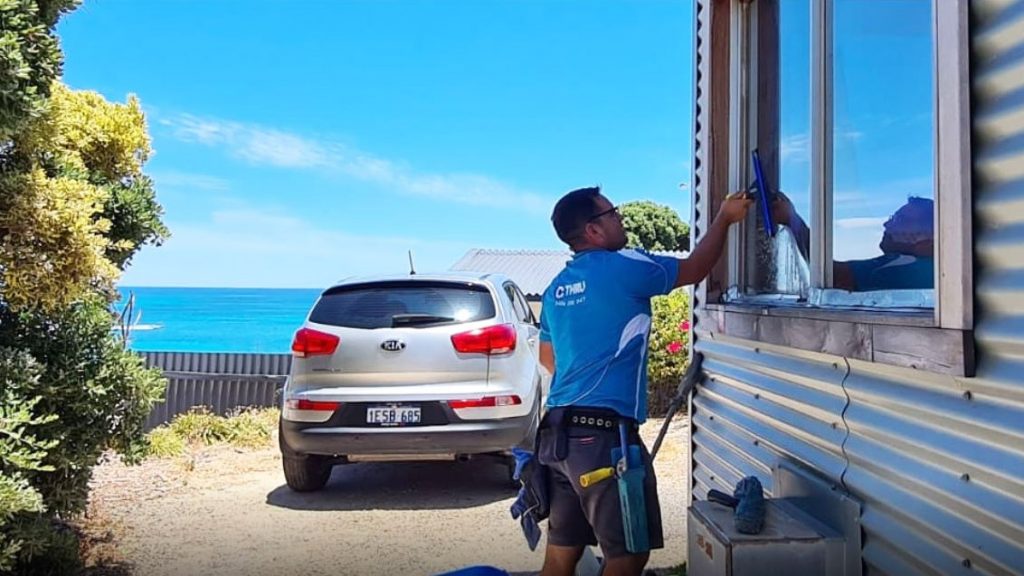 What was the most valuable information you learned in the NEIS training?
The how to start the business, to put in order the ideas, set up the business, the legal procedure to start a business; like business registration, name, website, marketing, etc, and the motivation to do get the job done.
What services and/or products do you provide?
My business is CTHRU Window Cleaning Services, we offer window cleaning to residential and commercial buildings.
What challenges have you had to face since starting your business? How have you overcome these challenges?
First challenge was to pay for the tools and equipment to be able to give a good service. I overcome this challenge with the help of NEIS income, that was a great help to keep going with the normal expenses. Second challenge is to learn to read people, this is because 3 times I had been ripped off from clients paying less than what I charge them or simply not paying at all.
I am still learning about this, but to minimise any discrepancies I do written quotes and ask questions to find out the attitude of some people. If I see something unusual when I am doing my job, I keep trying to get good feedback from the customer. If is there any problem, I talk straight away to the client to fix any issues and make sure he is satisfied with the service I am providing.
Another challenge is to be positive, especially when the weather does not allow me to work, concerning the service I provide, especially in wintertime. This is my first winter so I am overcoming this challenge doing canvassing when I have not many jobs, so I can find new clients.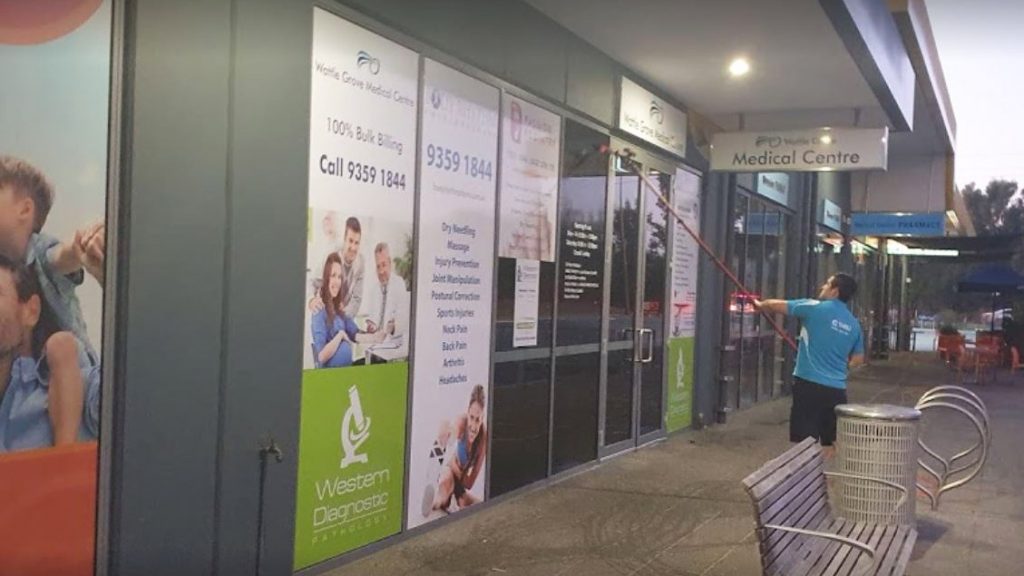 What have been some of the highlights of operating your own business?
The best part of operating my own business is time management, I love to do my own schedule, and I like to start my day early so I can spend more time with my family in the afternoons.
Another highlight is that I can meet more people, as more people I met my network expands and that gives me more jobs opportunities. Even if I must do some work on the weekend is very fulfilling to know that I am doing it for myself and not some one else. I enjoy doing my own marketing, and getting feedback from people, especially to know where they found me, so I can enforce that social media page or website, etc.
In terms of money, I have learned to manage it in the way that when is not many jobs around I can still have money for daily expenses, and when I am very busy, I can put aside some of the profits to use for that case, while I still can enjoy part of the profits, I have made during the year for myself and my family.
What is the one piece of advice you can give to others thinking about starting their own business?
First, motivation is essential to actually make the business idea become a reality. Once you believe that your idea is good, market research is the most important thing. I will definitely say go for it, and if doesn't work, keep trying. It is very fulfilling to know that you are working for yourself.
Also, dream simple, eventually you will make enough money and do many things you probably dream now, but keeping your eye simple helps you not to be frustrated, which can make you want to give up on your business.
I will definitely say go for it, and if doesn't work, keep trying. It is very fulfilling to know that you are working for yourself.
Carlos advice for staying motivated as a business owner? Never take everything for granted, circumstances can change, learn from the bad experiences, and keep going, and whatever is learned, it can be applied to a new idea in the future.
You can learn more about CTHRU Window Cleaning Services through their Website, Facebook and Instagram.
Find out if you may be eligible to apply for New Business Assistance with NEIS.
Ackowledgement Of Country
Business Foundations acknowledges the traditional custodians throughout Western Australia and their continuing connection to the land, waters and community. We pay our respects to all members of the Aboriginal communities and their cultures; and to Elders both past and present.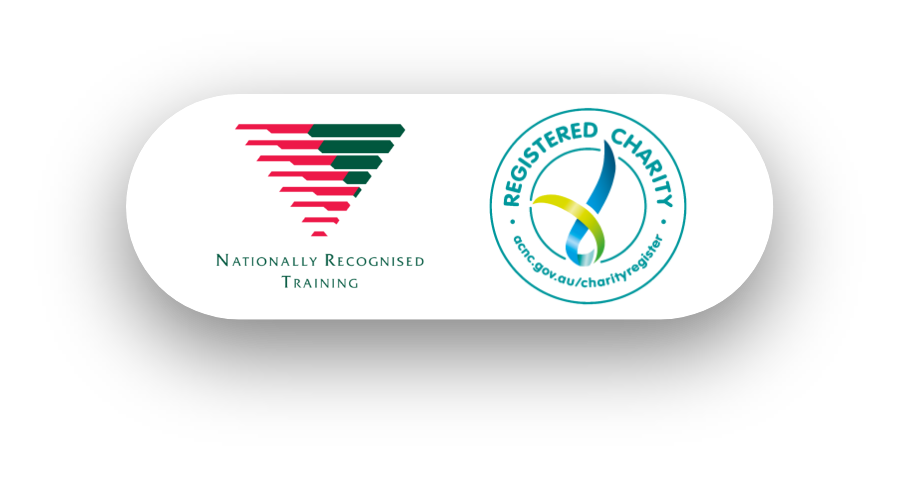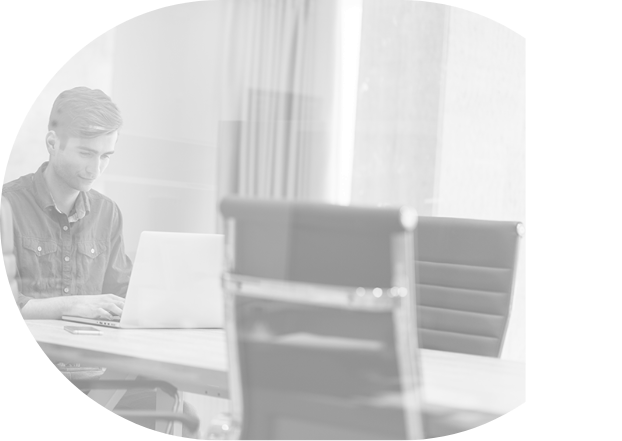 Get In Touch
Have a question or to find out how we can help you, please get in touch.